McCarthey Athletic Center – Gonzaga University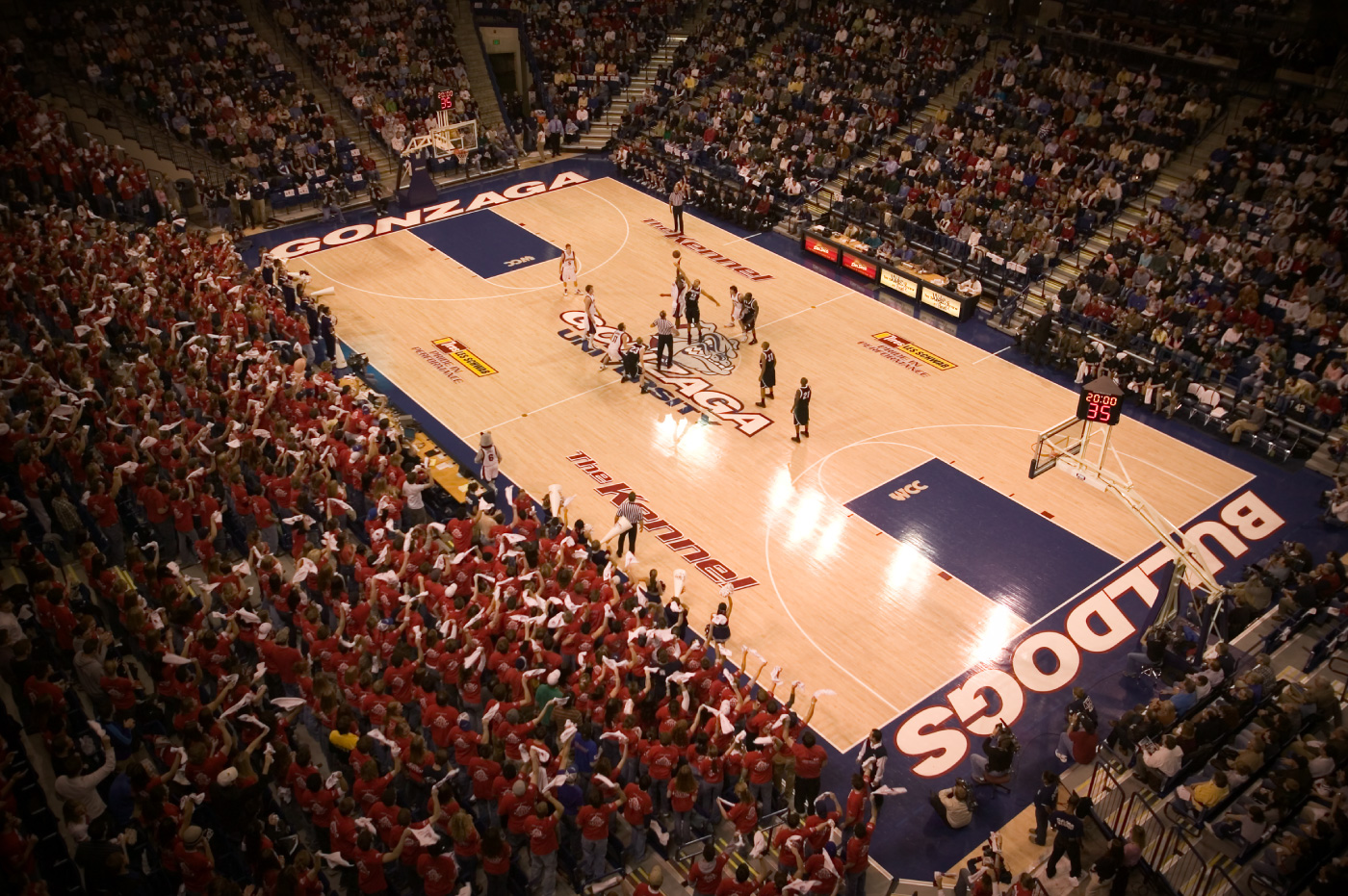 After rising to national prominence as an NCAA basketball powerhouse, Gonzaga University invested $28 million into this new 6,000 seat sports arena. The 148,000 square-foot facility includes state of the art locker rooms and coaching office suites for both the men's and women's basketball programs. There are two levels to the McCarthey Athletic Center. The event level includes basketball locker rooms, media room, ticket office, four visiting team locker rooms, athletic administrative offices, the Herak Club Room and an indoor rowing room for the men's and women's rowing teams. The concourse level of McCarthey Athletic Center houses men's and women's basketball coaching offices, six luxury suites, and concession stands.
LOCATION: Spokane, WA
CLIENT: Gonzaga University
SIZE: 148,000 sq. ft.
AWARDS:
American Institute of Architects, Spokane Chapter – 2006 Spokane Design Citation Award 
Masonry Institute of Washington – 2005 Excellence in Masonry Design Merit Award 
Athletic Business Magazine Architectural Showcase – 2006 Merit Award 
Robert Fraser Excellence in Masonry Design – 2005 Honor Award